When two MoMs I use had a strain I liked at a similar price point I couldn't resist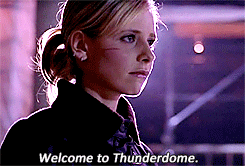 King Tut Citrique AAA versus Speed Greens Citrique AAAA
I can tell they are the same strain. They have similar scent notes and flavor notes, and the buds look pretty similar, though they have a bit of a different overall feel.
Default Packaging
KT - Black bag, transparent on one side, hand-written label.
SG - Pill bottle with a bodeva and a custom printed label .
SG takes this point. It is worth noting that KT does have some custom packaging and will send in bottles on request, but this is the default.

Price point - I bought 8ths to compare.
KT - I paid $25 for the 8th, originally priced at $159 for the ounce but it's their $99 ounce. Free shipping at $195, so to just buy this strain you're adding on $20 shipping but you'll get a free gift at the $99 free gift level. It is fairly priced for the strain quality.
SG - I paid $32 for the 8th, it's $193 for the ounce. Free shipping at $149–yep, they raised it. Some mumbo jumbo about coupon codes, but since you can't use a coupon after your second order, eh.
KT takes this point.
Bud size
KT - largest one was a 1.3
SG - largest bud was a 1.16
Pretty similar, but KT takes this point.
Bud quality
KT - Nice trim job with no leaf, a robust stem and fat shaped nugs, a few orange hairs, not remarkably shiny, not really sticky and not really dry, it's a perfect balance. Handling them, the aroma is present in the air. Definitely has bag appeal.
SG - nicely manicured, no leafy bits, lots of orange hairs, a "spring" to it, not dry at all. Kinda skinny and you really have to get close to get the smell, which is awesome, but not as pervasive. My fingers get sticky when I interact with the bud.
Giving it to KT.
Smell
pre-busted
KT - delicate and sweet, it's not overpowering, and it is distinctly citrusy, but not any particular fruit, more like a mixed pop beverage.
SG - a modest citrus nose, not particularly "weedy" or overwhelming.
KT takes this point.
Post-grind smell
KT - sweet and tangy, orange candy, still very much like a soft drink. It doesn't evolve so much as get more powerful. Breaking it up releases aromatic notes into the air which I have trouble imagining anyone being offended by. I can foresee this being a Bed n Bath scent.
SG - sweet and dusty orange. There are more "cannabis" notes upon breaking into it, getting some musty and piny tones and the smell is not as apparent.
Point to KT.
Vapor Taste
KT - a delightful orange-lemon-lime presence that dies off after a few good hits.
SG - rolls in with a non-sweet orange flavor, like an orange essential oil rather than a candy. There's also notes of lime. The flavor is extremely present.
Giving the point to SG, since I felt the flavor lasted a bit longer. They have slightly different strengths (more sweetness in the KT).
Vapor smoothness
KT - moderately smooth, coughed a bit.
SG - very smooth, no coughing on my end though I shared it with a friend and they coughed, produces volumes of clouds for a long period of time.
The point goes to SG.
Vapor longevity
KT - Decently productive for a few good hits and then lets up after a while.
SG - Lasted a bit longer in the vape, as it was more damp to begin with.
Point to SG.
Smoke Taste
KT - lightly orangey but turned smoky quick.
SG - tastes amazing smoked, the smoke just wallops you in the mouth with orange and lemony notes.
Point to SG.
Smoke Smoothness
KT - smooth AF, not a tickle
SG - pretty good, I coughed a couple of times but I don't smoke regularly enough to have a tolerance and it may just be that my throat was annoyed because of me being unused to smoking.
Point to KT.
Ash
KT - burnt black and brown. It reminded me of really dark ABV, which made me wonder if I didn't combust it properly, except I couldn't get that bowl to relight and it just tasted like soot so I guess that was the resulting ash? I'm just not a skilled smoker.
SG - burnt to a dark grey, mostly black ash.
Point to SG.
Quality of high
KT - Moderate strength quality, shorter duration.
SG - Moderate quality of strength, I felt like this one might've been a bit more potent.
Point to SG.
Final Score
7 Speedgreens
6 King Tuts
So, the result is Speedgreens by a hair!
As it should be, since they're selling it as a quad and not a trip! That said, I believe that King Tuts is a amazing value, since it's a shockingly good flower to be sold as a $100 ounce. If money saving is more important to you, get the KT. If you're smoking, get the King Tuts. If you're vaping, get the Speedgreens.
If my review has inspired you to try either company, consider hunting down my code from the shill factory to sign up.
Either way, fellow tokers, may the buds be ever in your favor!