Reviewing:
Lemon Meringue Diamonds, Skittles Shatter, Death Star, Phantom OG, Pink Bubba, Purple Dream and UBC Chemo
Signup -
ID required
Package -
Shipped in a box, securely tapped, contents in a vacuum sealed bag. Buds go in metal baggies, the shatter was wrapped in parchment paper, and the diamonds were in an eyeshadow container with a silicone insert ensuring full reclaimability. The diamonds being sealed by their label is the one packaging detail I didn't love; I would have put them in a bag as well, and that bag would have the label on. This is a new product for TGA.
Customer Service -
Their guy is always up at the crazy hours I live in, which has allowed us to connect fast. They're small but they don't leave me hanging.
Perks for you -
Orders over $150 get a free 2 grams and there are multiple more free gift points for higher purchasers. Current coupons which worked at the time of writing include green15 for 15% off and the single use 10off $10 off coupon which will stack with the coupon. Sign up for their newsletter and get a free 3.5 grams of Purple Dream with your first order!
Perks for me -
Full disclosure. I make regular purchases from the Green Ace, however, this package was provided specifically because TGA wanted me to write about these products. Thank you very much for the package, TGA. <3
However, free doesn't mean guaranteed positivity! Tune in to honesty hour with Keyll, because I actually didn't like one of the strains.
The Cannabis:
Ranking in as #5, our loser
Death Star- 2.5/5
Not a tight trim, I'd describe this one as "leafy". Sticky though, it is fresh, covered in crystals and dank. The profile is powerfully terpy, the gas is the first thing that hits. Harsher than UBC Chemo, tastes great but makes my lungs recoil. That's because of the leafiness. When I carefully selected my next bowl to not contain any bits of leaf it was smoother and tasted leathery, a bit like wine, and gassy. Even at its best, however, it made me cough.
This one is throughly in the AAA category for me. It's potent, sure but missing points on both the trim and smoothness of the actual use. I wouldn't chose to buy this strain again for that reason, I tend to avoid strains which are unpleasant to consume. I'm disappointed. I really wanted to like Death Star because of the name but I will probably give the rest of this sample away to a friend. While I didn't outright hate this strain, I found myself doing things to avoid retrying it for the sake of the review. I managed to have a few bowls on separate occasions to compare in different moods and never wanted to keep going after one bowl. So I never had an isolated high with just this strain so I can't speak entirely to its psychogenic qualities, though one bowl alone was enough to give a light high, bringing me to believe its potency is real.
#4
Phantom OG- 3.8/5
The nose isn't too powerful, but it's a nice smell with both fruity and gassy notes. The high itself feels warming inside, and it's a weird blend between energizing and relaxing. It makes me feel agitated and I wouldn't take this before bed, but I wouldn't use it to wake and bake either since it ruins my focus. I don't hate it, I just don't know what to use it for, since it's not relaxing or focusing. Not my scene, but maybe it would be a great rowdy party strain?
I dumped it out to photograph and along with the nugs (which looked just dandy) out spilt some random trim/shake. Since the flower itself was well manicured and the packaging wouldn't have allowed for it to get too battered in transit, I can only assume it was put in at the time of packaging. Not that I mind some extra free cannabis bits, it was just weird because this has never happened before from The Green Ace; everything else I've received has been intact flowers. Since it's not like that was some of what I paid for instead of more free cannabis, I don't mind.
In the case of these two, I was glad I received samples; I'd been considering purchasing them both and I'm glad I didn't.
#3
Pink Bubba - 4/5
Again, a few leafy bits made it through, though the rest of the trim itself is very tight. With the care that went into sculpting the bud, it kind of surprises me to find some leaf in there. Sticky and fresh, breaks apart with a strong nose of diesel and gasoline. The hits are smooth and refreshing with a cooling effect. I enjoyed it. The nose is weak but if you take a really big sniff it makes your nose hairs curl. Breaking apart the flower releases more of that nose tingling experience.
The vapor is pungent but only for the first few hits, it quickly evolves to an unforgettable, although smooth experience. It's not bad, one bowl alone does get me pretty high, it's just the rest of the experience is underwhelming.
#2, our cannabis runner up…
Purple Dream - 4.6/5
Beautiful dark flower with a tight trim and absolutely drowning in crystals. I immediately went to show it to my best friend because of how good looking it was. The flavor is rich with notes of berry, spice, and wine. Got me nice and relaxed sort of high, but not too sleepy. I love it, and would buy this again. Really enjoyed its effects, its flavor, and the overall smoothness. This strain is a winner and I've already been recommending it. I found it very enjoyable.
#1 (sprinkles glitter)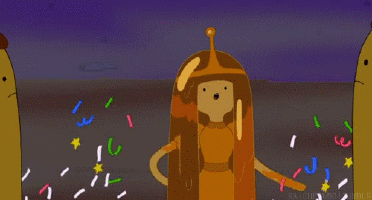 UBC Chemo- 4.8/5
Pain Killing Powers: After taking two different pills (the good ol Tylenol Advil one two) which failed to dull my migraine, I realized I had an opportunity to put UBC Chemo's pain killing power though the ropes. One bowl brought it down from distractingly painful Tylenol resisting pounding agony to "a bothersome headache". Bowl two: I would describe it more as "scalp tension" at worst. Goodbye codeine, hello UBC Chemo.
Flavor nerd: earthy, a bit of coffee, chocolate, and leathery, goes down smooth and maintains the darker flavor notes throughout. Flavor-wise, I do like this one better than Shamrock Cannabis. However, I did not get a migraine while I was testing their UBC Chemo, I do not want to try encourage another migraine for science, and thusly cannot consider it an equal assessment.
Pretty much the only imperfection here is the looser trim, making it more of an AAA+. Would I buy it again? I am literally waffling over an entire ounce right now. It's the sale strain of the week at $160 per ounce, which for a solid painkiller strain… aaahh you guys why.
The Concentrates:
Skittles Shatter - 4.1/5
Came neatly wrapped in parchment paper. I left it at room temperature for several hours and then went to open it. While it did not maintain "full snap", being more of a bendy shatter, it detached from the paper and also my fingers without problem. It is a pleasant golden coloration. If it's not kept cold, it doesn't exactly snap so much as pull like toffee. I don't know my shatter very well, but I've read reviews of shatter that comes in already shattered shards, so I would say that this is less shatter, and more of a flatter. That said, I actually enjoy working with it, it's excellent in combination with the diamonds, grab a little ball of the Skittles, stick it to your dabber and use it to grab a diamond. It's not too goopy to interact with using your fingers.
Bonus: Smells exactly like Skittles. And marijuana, but that's to be expected.
Lemon Meringue Diamonds - 4.9/5
(literally the only thing I can think to improve this product is the packaging detail)
The latest and greatest concentrate to hit the scene, Diamonds are basically pure THC-A, with or without terpene sauce. This specific diamond has the tiniest smell and taste of lemon, smooth and refreshing, easy in the lungs.
These are small crystals which are not sticky or particularly oily, easy to manage and break apart to move onto a dab rig.
I took one of the TINY diamonds and popped it onto my burner. It vaporized in a half minute or less, and I got 2-3 hits off of it, which resulted in me being like 1-2 bowls high just like that. o_o
About two hours later, once that wore off, I took a tiny diamond, mixed it into a bit of the shatter, and dabbed that. BAM. Again, 2-3 hits at most, however this time extremely flavourful with the shatter in there. Again, very smooth.
In combination the high was a strict sativa rush with no impurities, a perfect way to dose for a wake and bake. In 30 seconds I was as high as I wanted to be, focused and alert. Be careful, however. It's extremely potent. You could make yourself incredibly uncomfortable. There's no reason to overdo it with how fast you'll get high.
Should YOU try this? If you use any other concentrates, absolutely. If you only ever use flower, maybe not. Should you fill up a joint with diamonds? NO!
I gave a dab to a friend who was in a bad mood, and she was waiting for it to kick in and then said "oh hey, I'm not in a bad mood anymore!" Just like that. The anti-depressant and creative focus are definitely of note with this particular high and if that sounds nice to you, you should try them! Definitely combust them, though. I did try vaporizing a tiny bit and found the effect pretty blunted and wasted, this is one case in which you do want to either use a dab rig or hot knife it.
I will basically want this always available to me in the future now. I won't use that gram fast, but when I want this product, there's nothing there's ever quite done it. Bonus. Unlike meth, I am not like, losing my mind because I want to use it. It hasn't ruined my enjoyment of flower or skyrocketed my tolerance (though it could... of that I am sure). It just does the THC thing really fast, really clean.
So that's that! I've tried to apply criticism from the overall community to be a bit harsher with my scoring matrix so I have tried to call more attention to potential faults. There are three products in this selection I feel comfortable saying I highly recommend, however, that being the Purple Dream, UBC Chemo, and the diamonds. While I don't know that all of the diamonds selection will be this excellent in quality, this particular strain really just...